FOR EMPLOYERS
National surveys show that a lack of qualified workers ranks as the top strategic concern for U.S. manufacturers - Hoosier manufacturing and logistics firms share the same challenge.

Human capital is the major issue facing these industries as skilled 'Baby Boomer' workers begin retiring in massive numbers and occupations within these sectors continue to demand higher levels of education and technical training. Conexus is addressing this challenge by connecting industry and academia to create programs that prepare young Hoosiers to successfully pursue these careers, and aggressively marketing the resulting educational opportunities through our 'Dream It. Do It.' campaign.
Conexus A+ Partners
At the high school level, Conexus is reaching out through 'champions' (teachers, guidance counselors, or technical education directors) at area schools to promote AML careers to their students. But we need industry engagement here as well, to bring these opportunity to life for young Hoosiers as they begin to make decisions about their lives after high school.
The Conexus A+ Partners program matches Indiana advanced manufacturing and logistics companies with 'Dream It. Do It.' Champion high schools. Companies that serve as Conexus A+ Partners provide Champion high schools with access to industry, helping to build enthusiasm and understanding about AML career opportunities and the training these industries require.
Help our Hoosier youth understand how the AML sector has changed by becoming a Conexus A+ Partner and providing new opportunities to showcase your industry. A+ Partners may:
Answer educators' questions about industry
Open facilities for student tours
Provide guest speakers
Contact Tracey Puckering at Conexus Indiana at (317) 638-2106 and get connected to your future workforce. In Southeast Indiana, you'll want to work with EcO15.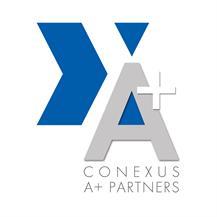 Become a Conexus A+ Partner